Civil Ceremony locations at Broadlands​
Civil Ceremonies and Celebrant-led events are available from the beginning of May until the end of September each year, excluding Sundays.

Monday to Thursday, all locations are £2250.
Fridays are £2750.
Saturdays are £3250.

All prices are plus VAT.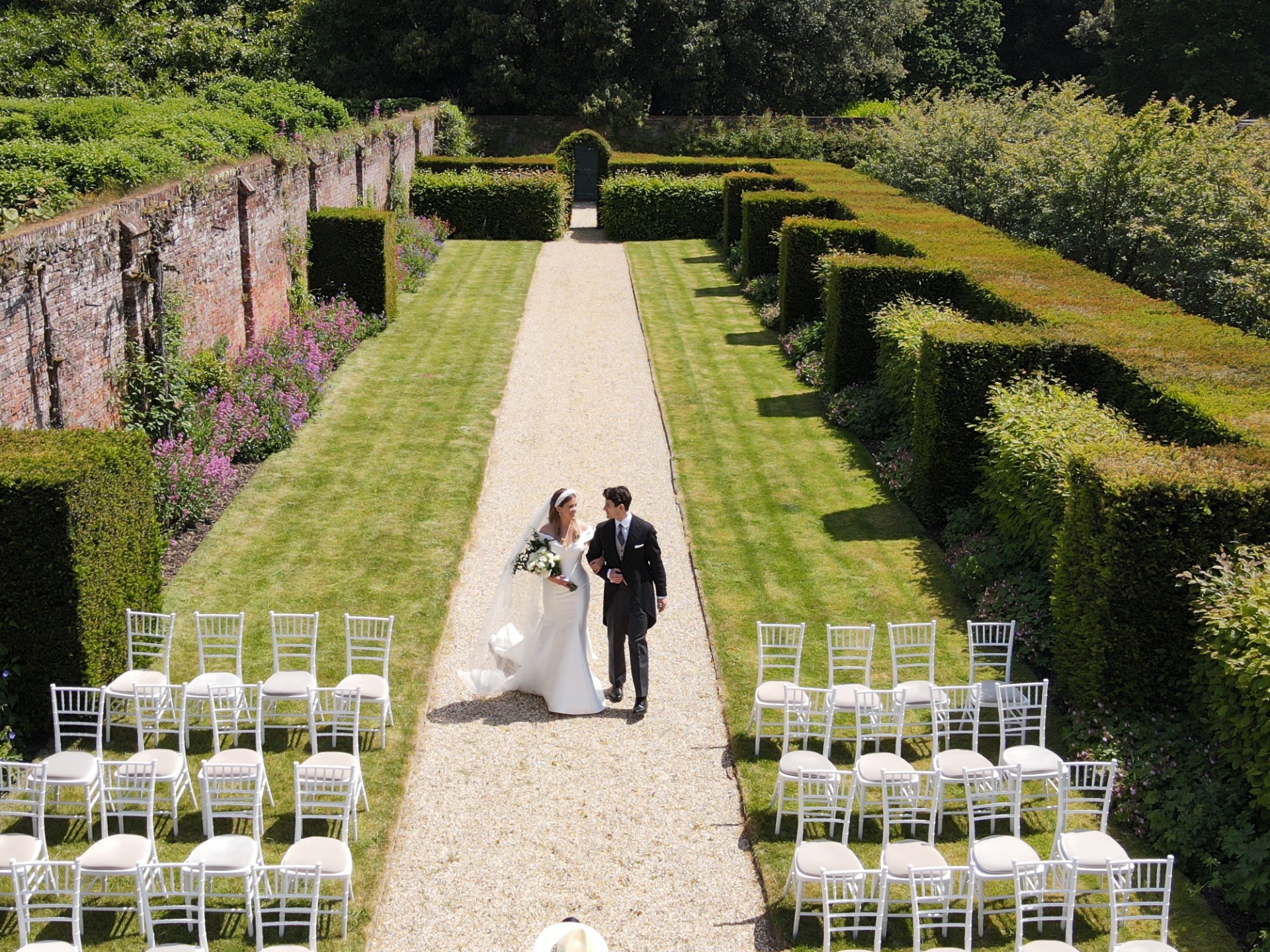 The Walled Garden​
The Walled Garden is a beautiful outdoor area to be married.

The historic, listed, brick walls and planting provide a private, tranquil space sheltered from the wind.

The Walled Garden can accommodate up to 50 guests.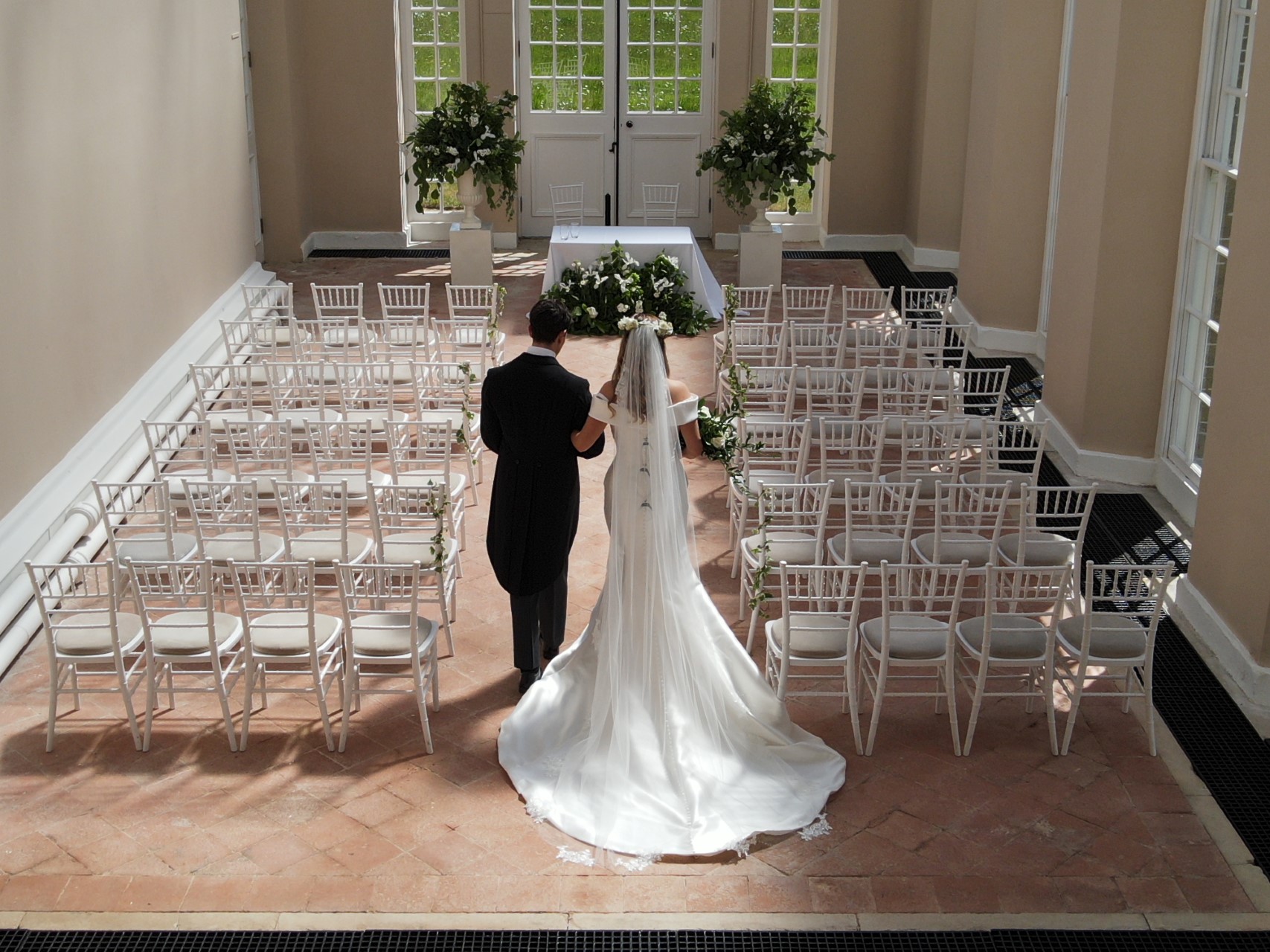 The Orangery
This newly restored historic building offering views over the Parkland, is the ideal space to make a lasting impression and have an unforgettable day.

If you are planning a magnificent wedding then this is the room for you.

The Orangery can accommodate up to 50 guests.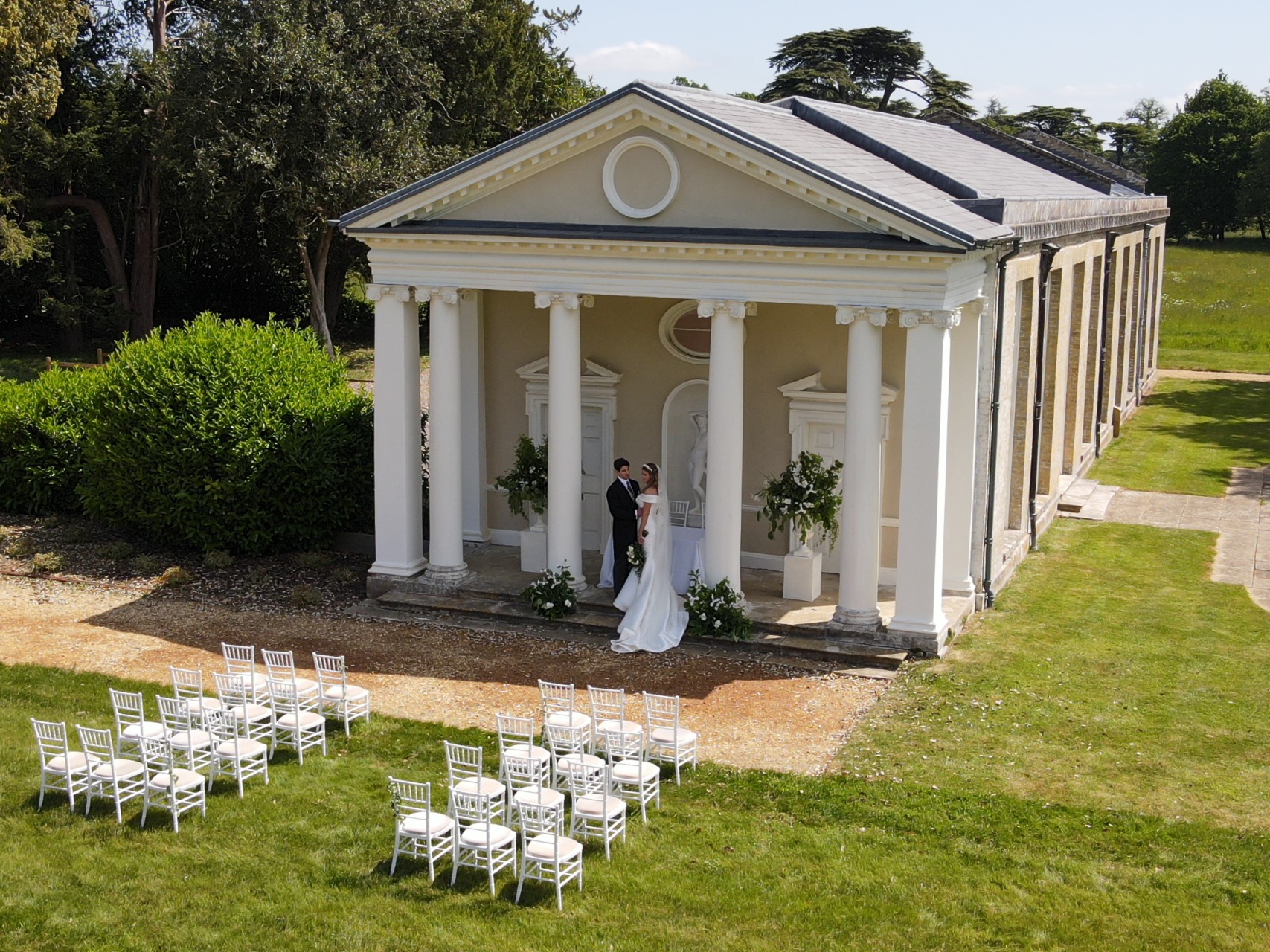 The Orangery Portico
The Orangery Portico provides a historic outdoor setting at the Orangery with the happy couple under the Portico with guests seated on the lawn.

An Orangery Portico wedding can have up to 50 guests.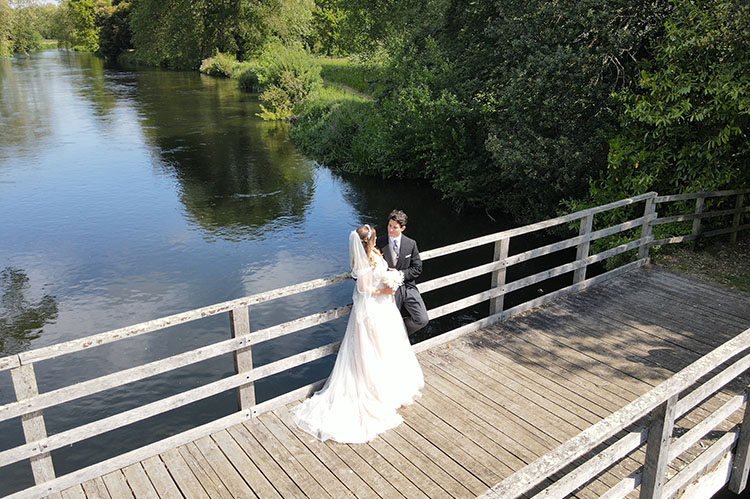 Inigo Bridge​
Inigo Bridge, crossing the River Test, is for those who enjoy splendid isolation, nature and a truly unique experience. Make your vows as the gentle, gin-clear waters of this famous river, glide by.

This is for the happy couple and a maximum of 20 guests.
At each location, you and your guests will have up to three hours to enjoy your ceremony, have a toast and take photographs.

Download our wedding e-brochure
Credits
Broadlands would like to thank and acknowledge all those local suppliers who gave so generously of their time, experience, products, and skill to make our recent photoshoot such a great success. We are happy to recommend all these people to those planning their wedding.